Many people use coupons to reduce the cost of products before they buy them. It is called couponing and it makes shopping a more pocket-friendly experience. You can collect coupons from online platforms, magazines, product packaging, flyers, coupon website, and coupon apps. Most of these coupons will allow you to cut the cost of the required product and save some bucks.
Studies reveal that above 1.05 billion users had used coupons in 2019 in the USA. The number of coupon users will be much larger if you include buyers from all over the world. It is expected that over $91 billion coupon redemptions will take place by 2022!
Should you invest your time in finding coupons to get more discounted deals? Is couponing worth it? Let's find out!
How does couponing work?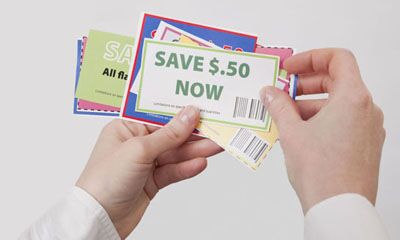 You buy many items throughout the month. Proper planning can help you in saving some bucks. Use coupons and you can buy the same item at a more affordable price.
Find out which newspapers and magazines provide coupons. Start using these sources to collect as many coupons as possible. Cut those coupons and carry them with you when shopping. You will certainly visit stores where the collected coupons can be redeemed. Thus, you will get some discount and save a considerable sum of money.
Most coupons are used like cash. You can cut the number of money coupons cover and pay less for the purchased item.
Online promo codes and coupons are digital vouchers. Many eCommerce platforms accept coupons and promo codes when you checkout. Collect digital coupons from couponing apps and websites. Use them when shopping online and cut the cost of products you buy.
Coupons can help you in gaining up above 50% discount if you got the right deal. Buyers mostly get a 10-20% discount on the MRP of the product, but it still feels like a great deal.
What are the different types of coupons you can use to reduce product costs?
You can get your hands on the following types of coupons:
Paper coupons:
Most grocery stores promote the use of printed coupons. You can collect these coupons from magazines, product packaging, flyers, and newspapers. Supermarkets and local stores display coupon deals. You can get amazing discounts on toiletry, food, vegetables, cosmetics, and other daily-use items.
So, whenever you visit the local grocery store, carry all the paper coupons collect from various sources. These discount vouchers will help you save several dollars and enjoy cost-effective shopping.
Digital Coupons:
E-coupons or digital coupons are used when you want to cut the cost of products online. Many websites and smartphone apps reward coupons when you use their services. You can get up to 50% off on certain products.
However, most coupons you receive from websites and apps can be redeemed at selected stores. Collect them and keep them if you may buy a product from the promoted store.
Free Shipping Coupons:
Whether you buy food, grocery, or some other products online, you will have to pay delivery charges. Suppose you found an extremely cheap product, its delivery cost will increase the overall cost of the product.
Get free shipping coupons and use them to cut the home delivery cost. You will save several dollars on product delivery and thus it will become a great discount deal.
Frequent money-saving deals:
Online food delivery apps, eCommerce apps, and e-store apps frequently bring discount deals to allure buyers. Suppose you are going to buy some products online, download your favorite store's smartphone application.
You will get many welcome deals and probably some coupons to get impressive discounts. This type of deal also helps people saving a lot of money. You will always get new discounts on products you may like to buy in near future!
Why do online and offline stores use coupons?
Buyers think coupons are designed to cut the cost of products they buy online or offline. In reality, these promo codes and vouchers help online and offline stores promote various brands. Many brands also bring attractive deals on digital and printed coupons. People buy products to grab those coupons and then use those coupons to buy promoted products.
Do you do the same thing when you learn about an amazing discount deal? You are probably spending more money on unnecessary items to get those coupons. These items can be magazines, newspapers, and various other things.
It is beneficial if you got discount coupons without spending any penny to acquire those promo codes. Thus, you will certainly save some bucks and get the required product delivered to your home.
Final thoughts:
Couponing has been popular for many decades. Buyers love to save some bucks whenever it's possible. It is not worth spending your money on items you don't need if you got some coupons to cut the cost. Do proper planning, grab the required coupons, and then start shopping. That's how you will save money on items you actually need!